When both parents are employed, children are typically cared for by a child care facility. Parents who aren't working also may receive advice from a professional to place their child in child care because the environment will benefit their child's growth.
Child care is a hot topic for parents, and it is necessary to get in detail when it comes to child care. After all, we all want the best for our children.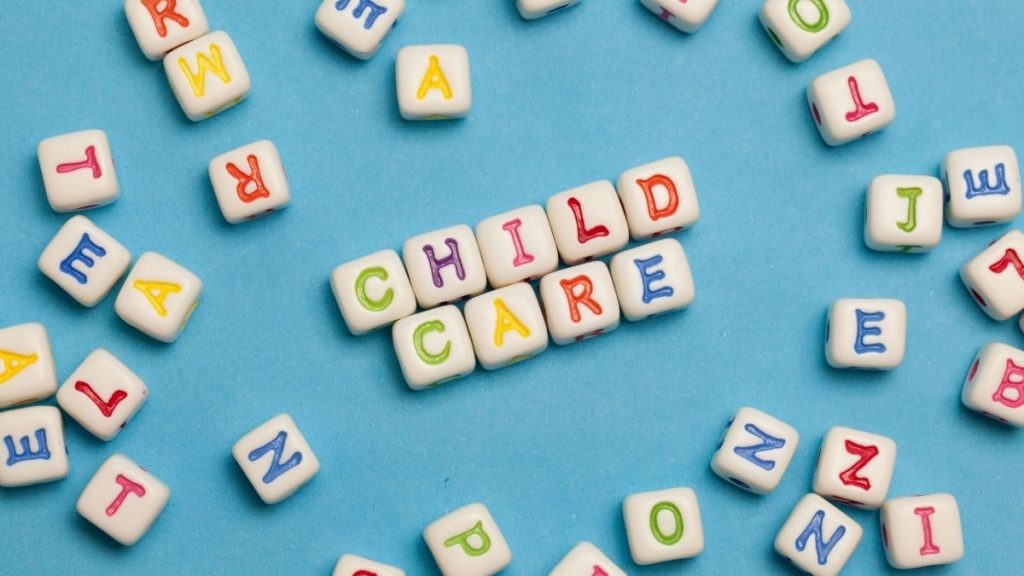 It is said that, in comparison to mothers' home childcare, children who go to child care have better outcomes.
This isn't necessarily true. According to a study, children who were solely cared for by their mothers developed in the same way as children who were also cared for by others. Parents and families were found to have a stronger influence on children's development than child care facilities. Child care has a smaller impact on a child's development than families. Mothers who are responsive, sensitive, and attentive to their children's needs have better results when the children are around. Families with routines, books, and playthings, as well as stimulating experiences both inside and outside the home (such as outings, library visits, etc.), had children who did better socially and cognitively.
It was also found that children who are cared for at home and in child care have similar outcomes. Parents' interactions with their children, whether or not their child attends daycare, have a significant impact on their child's development regardless of whether the child attends daycare.
 Importance of obtaining a dependable child care facility
There is no doubt that the quality of care and interactions a child receives while in your care, whether at a child care centre or in your own home, will have a long-lasting impact on him or her throughout his or her life. Why is quality so important? Here are just a few reasons.
The Growth of the Mind | Child Care
The first three years of life are critical for a child's healthy brain development. A child's early brain development depends heavily on the number and quality of adult-child connections that a child makes. These encounters have a profound impact on your child's thoughts, feelings, behaviours, and social connections. This will have an impact on your child's academic performance as well.
Preparation for School
The interactions a child has with a provider can have an impact on the child's social development and speech development. Study after study demonstrates how well-cared-for children do in school and prepare for reading and math. They're also more curious, communicate and solve problems better, and have more self-confidence.
Excellent Prospects for the Near Future and the Future
High-quality child care promotes social and academic development in children earlier in life. These abilities aid children in their efforts to establish and maintain positive relationships with a variety of adults and other children, including their parents.
Another common misunderstanding is that since the majority of child care facilities are of high quality, it doesn't matter where a child attends. The majority of child care facilities offer a healthy and safe environment for children to grow up in. Few children in child, however, receive nurturing that encourages and stimulates growth.
Evidence suggests that inclusive daycare programmes are better than noninclusive ones for children with special needs because they welcome and accommodate them.
What matters most is that the caregivers have a positive attitude toward their work. Children respond best to caregivers who have a positive attitude, make positive physical contact with them, listen attentively to their cries for help, and then respond with questions and encouragement. These caregivers sing songs and read stories to the kids, encourage positive behaviour, and discourage negative interactions.
The caregiver's language (e.g., making interesting comments in response to children's statements, asking questions, responding to vocalisations) is also an important consideration among the other considerations.
Whether or not children attend care, what happens at home has the greatest impact on their development.
The type of interactions a child has with his parents is crucial to his/her development. Parents listening to their child, responding warmly and interestedly to what he/she communicates, and providing information that he/she can learn from are what matters. In fact, parent-child interactions are far more important in predicting a child's development than child factors themselves. Children who attend child care have similar outcomes to those who are raised by their mothers, despite popular belief. This holds true for both typically developing and special needs children.
If at all you enrol your child for child care, make sure the centre is the best of the best.
Child and more topics are crucial for parents to understand. Now you can be the perfect parent, with nurturey by your side!