So you have decided to take a trip with your children. Good move! Travelling is a very important aspect of life. Even when your children are quite young, taking some time off from day-to-day routine brings a fresh breath of air into your life and refreshes it within a short span. Children, no matter what age they are, love to travel and explore new places. For them, travelling comes with great opportunities to learn and observe. As a parent, before you step out of the house, it is your responsibility to double check everything to ensure a memorable trip. Because when children are involved you can neither take anything for granted nor afford to go wrong in any department. And trust us, things often go wrong! Sometimes more than they go right!
So after you have decided to go on a vacation the first thing to do is take out a notepad and sit down. Because every great vacation begins with a perfect plan. So put your thinking cap on and let your mind go on an imaginary trip first. So you can note down everything that needs to be taken care of. To help you with this task, here are a handful of points that matter the most.
Travel overnight: For long journeys, travelling during the night is the best way to travel. It not only enables you to make the most of daytime, but also ensures that your children get a good night sleep. Long journeys can put children in a tight spot as they are not used to sitting for long hours. Also, they like to spend their time in open spaces rather than tied to a chair in a bus, train or airplane. So whichever way you travel, go through each and every time table and plan accordingly.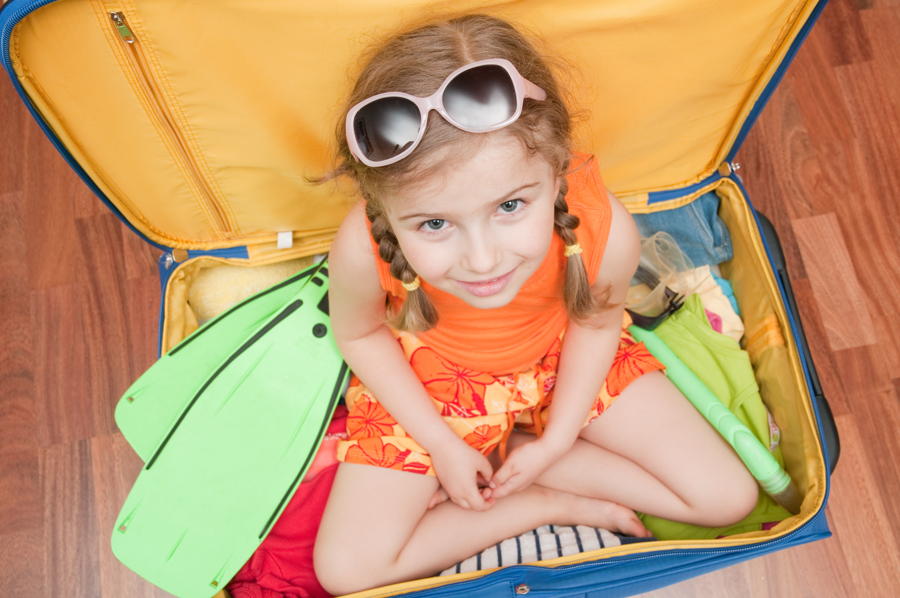 Dress them comfy: Comfy does not mean dressing them in clothes that are light and soft. Comfy means as required by the weather of the place you are visiting. If it is pleasant then make them wear light coloured clothes. And if it is rainy and windy, don't think twice before putting a cap on their heads and cover them in a zipper. Choosing right clothes is as important as choosing the perfect vacation destination. Because bad weather can also make them feel uncomfortable in their clothes.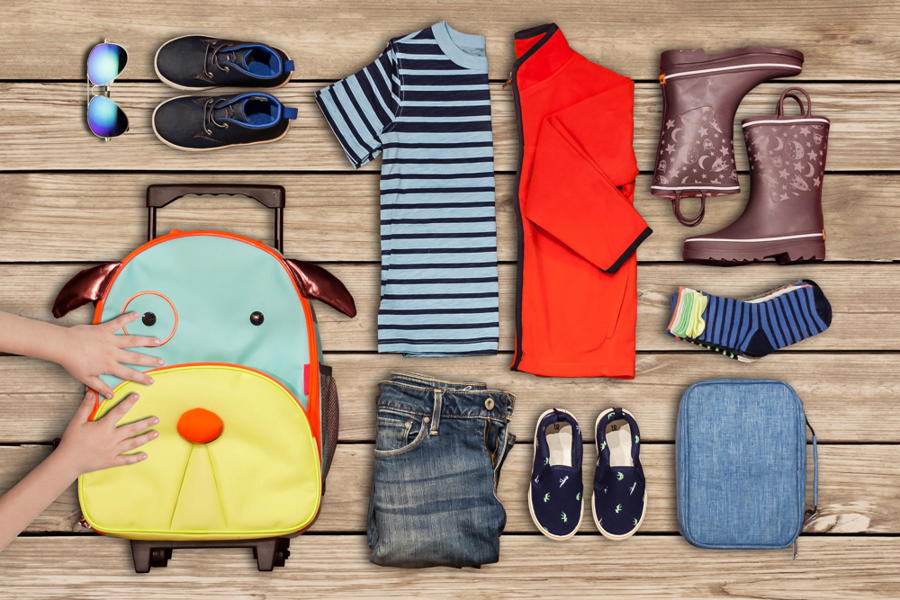 Pack extra clothes: Children are very unpredictable. People usually think that only infants come with the natural talent to splotch clothes. But no matter where you are, toddlers or even 5-year olds will find creative ways to turn their dress into a mopping cloth. So always pack one or two pairs extra of every important clothing.
Prepare a medical emergency kit: Travelling to a different place means an overnight change in weather. Which can lead to small-time medical emergencies, like cold, sore throat or light fever. Always be prepared to tackle this scenario. Also, during travelling children like to eat a lot. And after that comes stomach ache or some kind of food poisoning. So talk to your doctor about the same and prepare an emergency medical kit so your journey does not turn into a nightmare.
Pack snacks and fruits: Children may be fond of their toys but when it comes to travel food automatically becomes their best friend. To keep your children both happy and busy during the travel, don't forget to pack lots and lots of healthy snacks and fruits. From biscuits to dry snacks and oranges to juice box, you can pack whatever your children like to munch on. The objective is to keep them hydrated and full.
Carry the games they love: In the times of iPads and tablets children can't do without their favourite games. No matter where they are, their favourite games can keep them occupied for hours. Turn this habit of theirs in your favour when you travel. Other than iPads and tablets you can also carry scrabbles and Pictionary or any other puzzle games. This will help you keep them busy and give you a chance to catch a break or just a nap.
Pack sanitizers: No matter how beautiful a destination you are travelling to, all places, like airports, railway stations and bus terminals that help you to get there, are full of germs and bacteria. Even the hotel you plan to stay in is not 100% safe for your children to play on the floor. So antibacterial wipes and hand sanitizers are must to stay healthy and germ-free even when on the move.
Planning ahead is the first step towards a comfortable journey. Every parent should spend some relevant amount of time on a planning manual. Especially when children are involved. Their safety is still a parent's biggest responsibility. Planning ahead for everything will keep bad surprises at bay and enable you enjoy a stress-free time with your family. So what are you waiting for? Get your planning manual done based on the above mentioned points and look forward to a wonderful family vacation.