As the newborn baby makes a debut into the world, we are inundated with many ifs and buts about vaccination and the complex immunisation schedule. The useful information and tips on vaccination we receive could overwhelm us. 
Vaccines have been proven to save lives, prevent serious complications and disability in people of all ages by providing an invisible shield ( immunity) against many diseases. Every child deserves to be protected from vaccine preventable diseases.
Vaccines are scheduled to deliver effective protection against these diseases when it is needed the most and is a well thought-through recommendation by the WHO and the other major health organisations. The schedule also ensures children develop their own immunity against these infectious diseases before the passive immunity given by the mother wears off. In fact, antibodies against these diseases are passed onto the baby by the mother and will disappear by the first few months of life.
Though the objectives are same, every country has adopted their own schedules with a series of vaccinations that are recommended or as compulsory in some countries. Parents share the responsibility to ensure these complex schedules are tracked and their children are timely vaccinated. Most of the vaccines are given between birth and 6 years of age, with a majority given before the age of 2. Some vaccines are given more than once or as a combination with other vaccines and at different stages of the child's growth. While your doctor may have a record, the ultimate responsibility to maintain your child's vaccination records lie with you.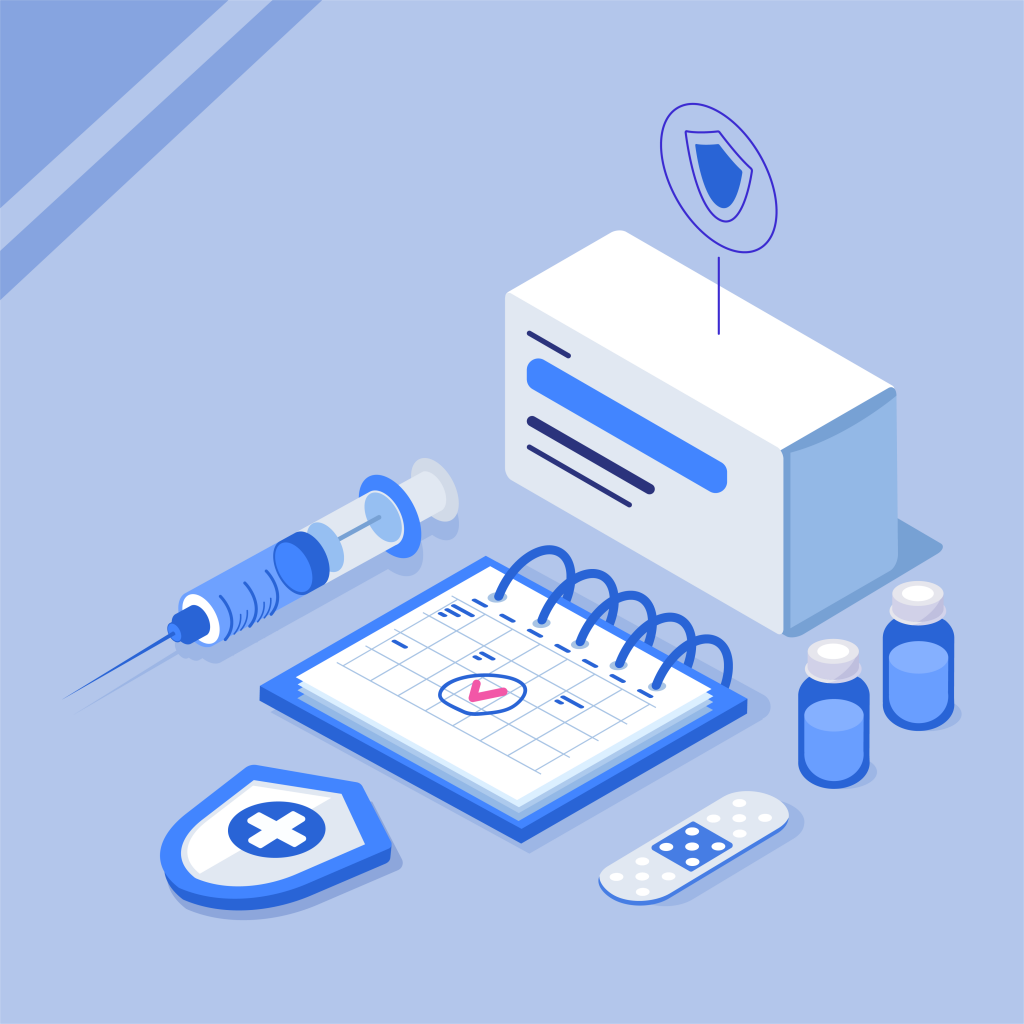 This is why you should track and keep a record of your child's immunisation schedule:
Keeps your child healthy: Getting vaccination on time keeps serious diseases at bay, offering your child a happy, healthy childhood and a brighter future.
Upkeep the immunisation with booster shots reminders: Your young child will need booster shots to maintain good immunity level throughout. An up-to-date track record of immunisation will help doctors administer the appropriate booster shot.
A record for schools and places of employment: Schools or places of employment in future may require your child's immunisation booklet. A child with no record of immunisation or with missed dosage may weaken the immunity of your and also other children who are unable to get the vaccination (too young, immunocompromised).
Travel visa applications:  Few international travel guidelines mandates you to submit immunisation history while applying for a visa.
Parents have the due responsibility to ensure a brighter future with good health of their children. Timeliness, continuity and related key information at your disposal is the key to it. Be it today or ten years from now, maintaining your child's immunisation schedule and records will help them along, as they lead their healthy lives.

To effectively manage your child's health and have an intelligent assistant to track all immunisation schedule at your fingertips, visit www.nurturey.com.